Instead of posting a lot of individual posts throughout the day I am going to just update this thread as I find the coupons.
1) Snuggle Is Sharing $1 Coupon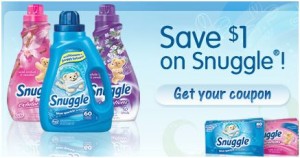 Snuggle
is sharing a $1 Coupon with us!
All you have to do is 'Like' them on Facebook and you can enjoy the scent and softness you love for less.
When I was younger I always brought my blanket everywhere I went because it smelled like "home". Later I learned it was
Snuggle
who brought home to me everywhere I went!
Get your coupon to smell like Snuggle
2) $15/$75 At Office Depot or Staples
Grab this coupon for $15/$75 at Office Depot!
Staples
accepts competitors coupons so you can use it there too.
3) $1 Off Green Works Coupon
Head on over to
Green Works on Facebook
where you can print out a $1 off coupon.
4) Hot $5 off $20 CVS Coupon
Head over and get a Hot
$5 off $20 CVS Printable Coupon
!
5) Kellogg's Coupons
We always need more Kellogg's coupons to use with the cereal deals each week!
Get $5 in Kellogg's coupons
, special offers, promotions & more when you sign up today!
6) $3 off Mineral Fusion Minerals Coupon
Head on over and
like Mineral Fusion on Facebook
and you will be able to print out a coupon.
$3.00/1 Mineral Fusion Cosmetics, Brushes, Body Wash, Lotion, Hair or Skin Care.
Available at Whole Foods Markets, Vitamin Cottage, New Seasons, PCC Markets, Earth Fare and other natural product retailers
7) $1.50 Nyla Bone Coupon = Free at PetSmart
Head over to
AllYou .com
to print an exclusive coupon for $1.50/1 any Nylabone Product. You may be able to find Nylabone products under $1.50 at PetSmart (So free after coupons!!)
Thanks A Few Short Cuts
8) $1 off Pine-Sol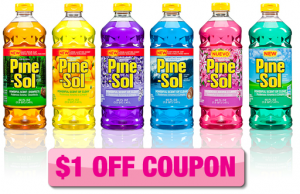 Do you believe in the power of
Pine-Sol
? I sure do! That's why I'm quite excited about what they have for us!
Pine-Sol
not only offers us a power that cleans in scents like pine, lemon, lavender & more but a $1 OFF coupon too! I LOVE the way the house smells after a good clean from Pine-Sol, don't you?
Get your Coupon
Thanks Woman Freebies
9) Top Retail and Restaurant Coupons 6/11/11
Top Restaurant Coupons:
Barnes and Noble Cafe Coupon
B1G1
Smoothies (expires 6/13/2011)
California Pizza Kitchen Coupon
$5/$15 for signing up for their Email List (expires 6/22/2011)
Churchs Chicken Coupon
FREE Southern Style Chicken Sandwich with the purchase of Medium Drink + More (expires 6/23/2011)
Del Taco Coupon
FREE Chicken Soft Taco with a purchase (expires 6/19/2011)
Jersey Mikes Coupon
$2 off your Giant Sub (expires 6/12/2011)
Maggie Moos Coupon
B1G1
Regular or Large Combination (expires 6/17/2011)
Ninety Nine Coupon
$5/$25 whne You Like them on
Facebook
(exp: 7/10/2011)
Pick Up Stix Coupon
$5/$20 (expires 6/21/2011)
Regal – United Artists – Edwards Theatres Coupon
FREE Bag of Popcorn When you Request On Your Smartphone (expires 8/31/2011)
Top Retail Coupons:
Adidas Outlet Coupon
FREE Pack of Tees or Men's Underwear and 20% Off Men's Purchase (expires 6/14/2011)
Bath and Body Works Coupon
FREE Signature Collection Travel Size Item with Any Purchase (expires 6/15/2011)
Bealls Coupon
20% Off one Item (expires 6/11/2011)
Coach Outlet Coupon
30% off (expires 6/12/2011)
Dress Barn Coupon
20% off (expiers 6/19/2011)
Express Coupon
$25/$75, $50/$150, or $75 /$250 (expirse 6/12/2011)
Hobby Lobby Coupon
40% Off one Item (expires 6/11/2011)
iParty Coupon
$5/$25 (expires 6/30/2011)
JCPenney Coupon
$10/$25 (expires 6/11/2011)
Justice Coupon
40% Off (expires 6/27/2011)
New York and Company Coupon
$30/$75 or $70/$150 (expires 6/13/2011)
NTB Coupon
$9.99 Oil Change (expires 6/14/2011)
Old Navy Coupon
$10/$50 (expires 6/19/2011)
Rue 21 Coupon
$10/$20, $20/$40, or $40/$80 (expires 6/13/2011)
Staples Coupon
$3/$3 (expiers 6/11/2011)
The Childrens Place Coupon
15% off your Purchase (expires 6/19/2011)
Ulta Coupon
$3.50/$10 Purchase (expires 6/25/2011)
Yankee Candle Coupon
$10/$25 Purchase (expires 7/3/2011)
Thanks Frugal Coupon Living