Are you an Arby's Extras member? You should be – sign up today in time to receive a special offer on Thursday to try the NEW Arby's Jamocha Oreo Shake for Free! Just click on the "Special Offers" tab on the Arby's Facebook Page to sign up.
4) Free T-Shirt from Era
Era is going to be giving away free t-shirts on their Facebook today, June 8, 2011, at 1:00 PM.
Here is a great deal on Pampers Splashers right now on Amazon.
Be sure to sign up for Amazon Mom if you haven't already. It's free.
Head over to Amazon and select the size you want.
Click on the coupon for $1.50 off. This will be just below where it says In Stock and just above Product Features. It will look like the one above. (you will need to be logged in to see the coupon)
Then, Click Subscribe and Save on the right hand side of the page. I usually choose the 6 month and then cancel once my product arrives.
This comes out to $0.28 per swim diaper.
Thanks Mojo Savings
6) Free Natural Color Dreamprint from Olan Mills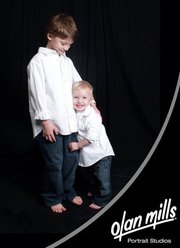 Just in time for a special Father's Day memory, Olan Mills is offering a free 10X13 portrait at your next sitting! Just follow the link to Olan Mills Facebook and Like to download and print the coupon. Redeem it before June 19th and enjoy forever!
Go Here
Thanks Woman Freebies
7) Austin Zoo Animal Crackers only $6.10 Shipped (only $0.17 ea)
Amazon has a great deal right now on these Animal Crackers.
Austin Zoo Animal Crackers, 2-Ounce Packages (Pack of 36) – choose subscribe and save to make it only $6.10!!
Thanks Mojo Savings
8) 1 Year Subscription To Family Fun Magazine
Get a one Year Subscription to Family Fun Magazine for just $3.50 with coupon code FAMILY . This is full of great craft ideas for the kids, projects, and recipes. Totally worth the money!
Thanks A Few ShortCuts

9) Ladybug Girl at the Beach – FREE Illustrated Read