2 very HOT Taster's Choice coupons are now available and you better hurry before they disappear!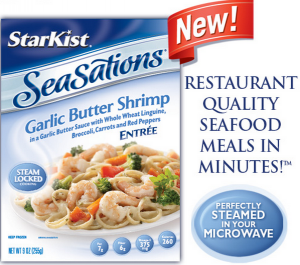 What does it mean to be Kist? With Starkist it means to enjoy the most delicious taste at a delicious price.
Starkist is celebrating their new Garlic Butter Shrimp they know we'll love by giving us a coupon for $1 OFF for any Starkist Seasations.
I LOVE Starkist, I actually just indulged in an awesome Starkist Sensation last night, I can't wait to try their Garlic Butter Shrimp Entree
Save $.55/2 boxes of Gerber Infant Cereals
with this new coupon on Facebook
.
This coupon will only be available for today, so make sure to print it now if you want it. Gerber releases different coupons on their Facebook page that are only available for a limited time.
The coupon expires 1 month from the date printed.